A Better Way to Fly with Air New Zealand
I'm so grateful that I get to travel and eat for a living. There's no better feeling than going to a new place, meeting new people, and exploring. So you can bet that when Air New Zealand invited me to their A Better Way to Fly global brand campaign in Los Angeles, I was more than happy to go and check it out! I've never been to New Zealand before. It's been on my bucket list so the event was a great glimpse to what a future trip to New Zealand will be like!
Guests included top Air New Zealand executives, award-winning chef Michael Meredith and a celebrity panel moderated by host and comedian Michael Yo.
The airline known for its out-of-the-box safety videos would love to invite you to their upcoming event in Los Angeles showcasing the best of New Zealand culture! There was also a panel of notable New Zealanders, including supermodel Rachel Hunter, Joe Naufahu (Game of Thrones), and Gin Wigmore. They shared their favorite places in New Zealand. Make sure to bookmark the video for their tips and must-visit places!
The whole event was an immersive experience. I got to taste a Kiwi inspired menu and selection of New Zealand wines, test out Air New Zealand's latest technology including Digital Assistant "Rachel", the HoloLens and the Air band, try out Air New Zealand's innovative Skycouch, and watch award-winning chef Michael Meredith make some dishes from the in-flight menu he created.
Cheers! It was so much fun trying out the Artificial Intelligence and the Virtual Reality components. The wide seats were great as well!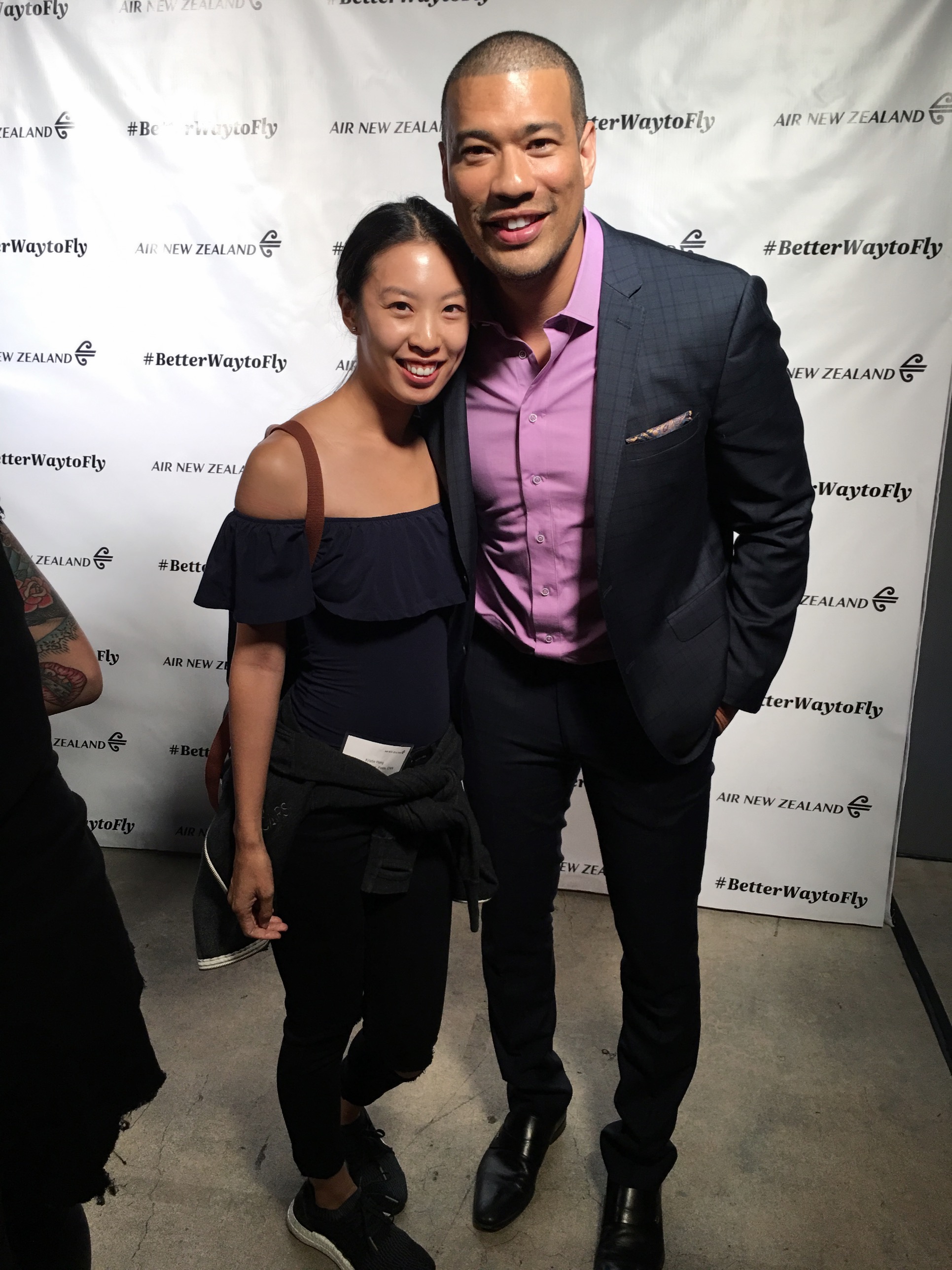 Have you met Pete the Kiwi yet? He is the cutest! Seriously, take a look at their newest in-flight video! I can't wait until I get a chance to go to New Zealand! This was a fantastic preview!
Visit: https://www.airnewzealand.com to learn more!