Celebrate November with Dog Haus!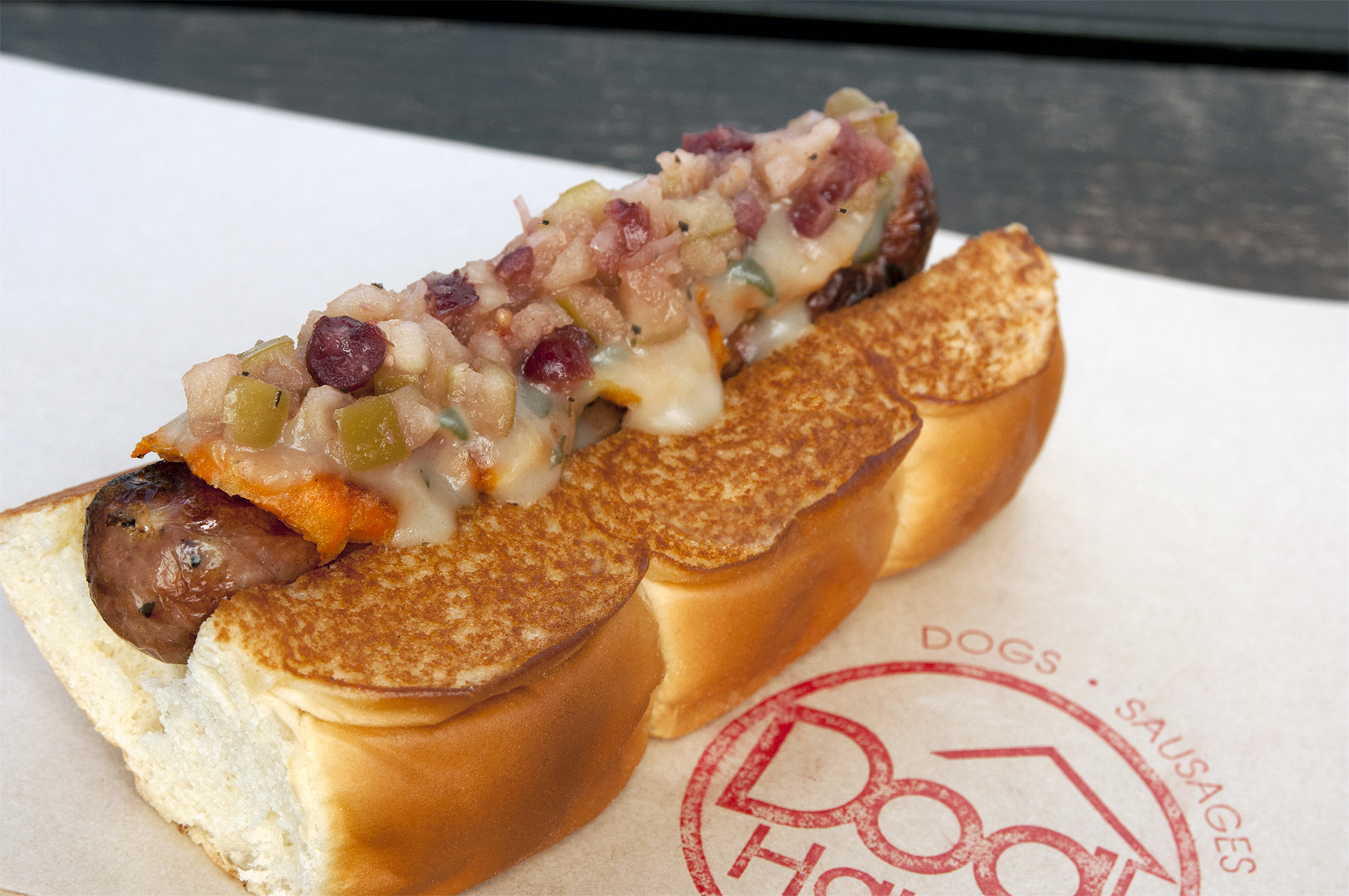 Happy November! I'm loving all the limited edition and seasonal food specials going on for holidays! Aren't you? Pumpkin pie and turkey all day, errday! One of the seasonal specials I'm most excited about is from Dog Haus! 
Of course Dog Haus would have a special hot dog for November! They always keep me on my toes and come up with all sorts of new items left and right. Their latest wurst definitely is Thanksgiving approved. Make sure to stop by and check out the Plymouth Rockwürst featuring a turducken sausage (turkey, chicken and duck smoked sausage with fresh sage, rosemary, thyme, whiskey soaked cranberries and yams), topped with apple cranberry mostarda, sweet potato tots, and sage gravy on their signature King's Hawaiian hot dog buns. 
Other special November additions include:
Sweet Potato Tots
Butter Pecan Shake

 - vanilla ice cream blended with butter pecan syrup and pecan oat cereal 

Grandma's Pecan Beer

 (The Dude's Brewing Company)
Also, if you're planning on trying these specials at the Biergarten Pasadena location, that particular location will have a Old Musket Cocktail available that's made with  Bourbon whisky, chocolate bitters and a blend of nut flavored liqueur. Garnished with a pecan sugar rim, an orange zest and a cinnamon stick, with a mist of maple syrup bitters.
Here are the Dog Haus locations where you can try out their Thanksgiving specials while they are here until November 30th!
410 E. Main St., Alhambra, CA 91801, 626.282.4287
105 N. Hill Ave., Pasadena, CA 91106, 626.577.4287
93 E. Green St, Pasadena, CA 91105, 626.683.0808 (Biergarten location)
6501 Topanga Canyon Blvd., Canoga Park, CA 91303, 818.340.4287
2678 E. Garvey Ave So., West Covina, CA 91791, 626.331.4287
3817 West Olive Ave., Burbank, CA 91505, 626.796.4287 (Opening soon!)
2800 N. Main St., Santa Ana, CA 92705, 714.953.4287 (Opening soon!)